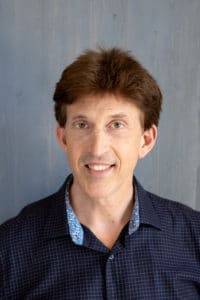 In practice since 1995, Dr. McMillan is a licensed ophthalmologist who initially Board Certified in 1990. He has been fascinated by the eyes for as long as he can remember. "They encompass elements of all tissues: muscle, skin, nerves and bones," he explains, "so their health gives you a window into the well-being of the whole body."
A graduate of the University of California San Francisco School of Medicine (UCSF) and Harvard's prestigious Medical Eye Program. When he began his ophthalmology practice serving the Greater Seattle and Bellevue area, he decided it would be like no other eye care practice. 
He chose not to use technicians for most of the diagnostic tests and so much of the interaction with patients. Although that's a proven business model, he didn't believe it could provide his patients with the highest caliber of care. 
Dr. McMillan prefers to treat each of his patients himself, giving them the benefit of his many years of education and experience. He gets to know each patient and their health history individually, spending 60-90 minutes with new patients. He listens to their concerns and looks closely for patterns that suggest a medical problem might be present. Rather than striving to see the most patients per day, he prefers to see fewer patients and provide each and every one with more intimate, personalized attention. 
Dr. McMillan takes a holistic, integrative approach. He offers a combination of preventive and more naturopathic-oriented remedies in synergy with 21st century, state-of-the-art technology and treatments. 
He greatly enjoys doing research and staying abreast of innovations in ophthalmology. He has numerous patients come to him for second opinions and to get answers on difficult eye problems that other ophthalmologists haven't been able to resolve. 
A while back, Dr. McMillan was named one of "Puget Sound Business Journal's 40 Under 40." Although he's no longer under 40, he's every bit as committed today to caring for "Puget Sound's eyes."
Dr. McMillan lives with his wife, Judy, and their two daughters, Maria and Christina, on the Eastside.